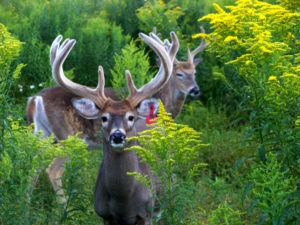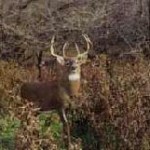 We collect deer urine from whitetail doe, buck, buck in rut, and doe in heat for use as scents and lures for hunting. Our buck urine and doe urine is collected daily and we collect doe in heat and buck in rut urine in season from our own whitetail deer. With our deer scents we concentrate on what matters – the product, not fancy labels and bottles or gimmicks. We feel the important thing is to give our customers 100% pure buck urine and doe urine exactly as it is found in the wild.
The Wyoming County Whitetail farm is located in Western New York State about 45 minutes Southeast of Buffalo in the town of Java in Wyoming County which is in the heart of dairy country.
We started our deer farm in 1996 with the purchase of bred does from various local deer farms.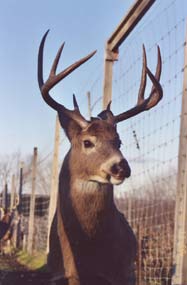 Our herd has grown over the years and now includes bucks and does of various ages.
We have an established urine wholesale business with a number of local and national dealers and have recently been expanding our business.
The urine we sell is 100% pure with no additives or preservatives and is not watered down. We have also been testing our deer for over ten years now for Chronic Wasting Disease and all off the deer we have had tested have been been found to be CWD free.
Our pens are cleaned daily and the urine is collected from only adult does and bucks and is of the highest quality.
All of the urine we sell is refrigerated immediately and is extremely fresh.
Our deer are fed a varied diet of corn, fresh leaves, apples, and acorns with our aim being to imitate as closely as possible the diet of deer in the wild.
The urine from each deer is collected and bottled separately. When bottling the urine it is carefully strained to remove any sediment.
We know you will be happy with our products and we offer a money back guarantee on all of our deer urine.
If you are not completely satisfied please ship the unused portion back to us for a full refund.
What Chronic Wasting Disease Certification Means
Our herd is certified CWD free with the NYS Dept of Agriculture and Markets as well as the Archery Trade Association Deer Protection Program, of which we are a member. This means that our herd is evaluated through the NYS Dept of Ag and Markets by an accredited veterinarian annually during which all of our deer are inspected and accounted for. Being certified free for CWD is the highest level of monitoring that can be done and we have been testing for CWD for more than 10 years. By testing, this means that any deer which dies on our farm or is butchered has to have the lymph nodes in the neck and at the base of the spine tested for CWD. In NYS if any herd has a single positive test for CWD the entire herd must be shot and deer can never be raised on that property in the future. NY standards for CWD are the highest in the country. Our herd is also a closed herd, meaning we do not bring any new deer into our herd which eliminates the possibility of our animals being exposed to any new diseases. The Archery Trade Assoc works with state wildlife agencies to help better educate them and the public about the facts concerning CWD and has also established a certification program so that hunters can know that any deer urine or deer farm with the ATA seal is known to be CWD free.